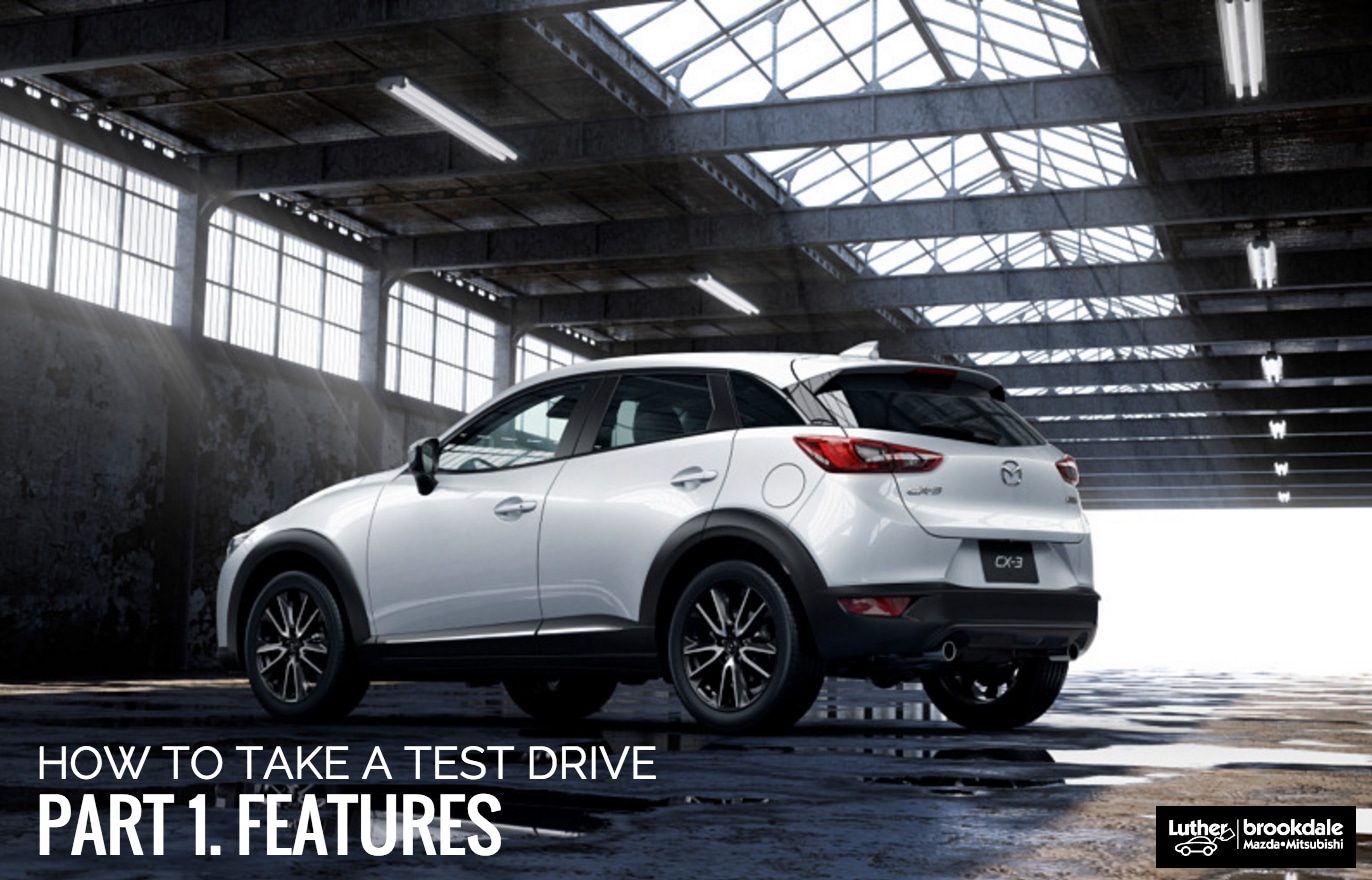 Test driving a vehicle seems pretty straightforward, we give you the keys and let you drive around the block. This helps you get a better idea if the vehicle is right for your driving habits and has the kind of quality road control you are looking for.
However, there are a few things you can do during your test drive to maximize your experience and get the most information. Here are a few tips and tricks from the team at Luther Brookdale Mazda dealership near Plymouth, MN on how to make the most of your test drive
Features
We know you've done your research on this vehicle. You know what kind of navigation, infotainment and driving controls to look for. While the vehicle is parked, check out the following features:
1. Sound System: Tune the radio to your favorite station and see how the speakers sound. Does it have the rich bass or clear sound you were hoping for? Note: Make sure to turn the radio down or off when you begin the test drive so you can listen to the engine.
2. Navigation: Test the navigation. Put in an easy address to get a feel for how the system works, then try a more out-of-town address.
3. Safety: We would love to show you how Mazda's Smart City Brake Support works. Check out this video. >>
4. Sunroof: If the vehicle you are interested in has a sunroof or moonroof, test out the open and close controls and see how much light the sunroof lets in.
Don't forget the simple stuff. High-tech features are fun but don't forget about the following basic features:
5. Blinkers.
6. Windshield wipers: Check the speed controls and cleaning feature.
7. Seat adjustments: Take your time to get the seat adjusted before you start the drive. You won't experience the vehicle properly if your seat adjustment is off.
8. Parking Brake: See how difficult it is to apply and release.
Thanks for reading! Was this article helpful? Check out our blog.
Want to learn more about new Mazdas for sale in Plymouth, MN? Check out our Research page.
Blog: How to Research a New Car
Luther Brookdale Mazda dealership proudly serves Plymouth, MN, Minneapolis, MN, Golden Valley, MN, Bloomington, MN and the surrounding areas. >> Click here for directions.
Follow us on Social Media to keep up with our inventory, sales and Mazda news.
Facebook | Twitter | Instagram | Pinterest | Google+