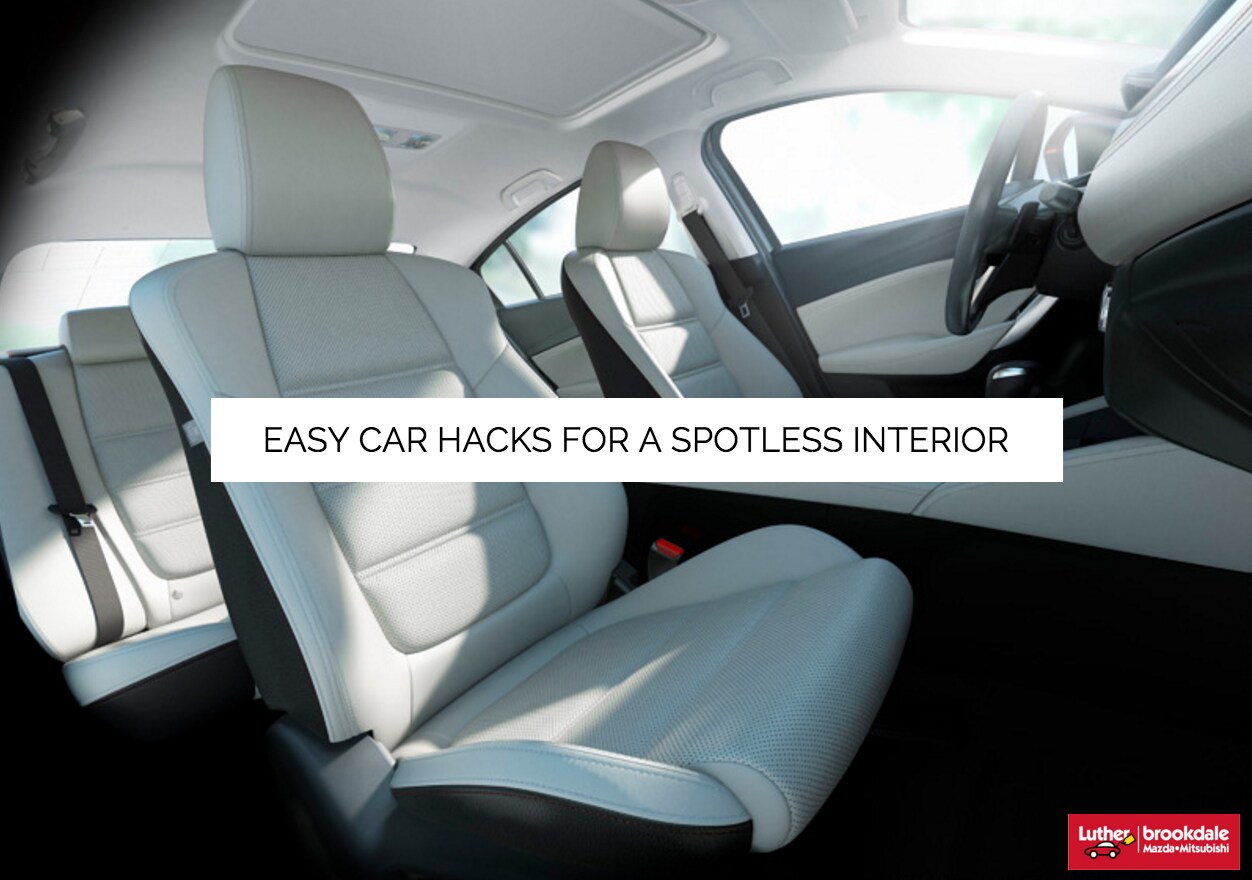 Here are a few car cleaning tips from the team at Luther Brookdale Mazda dealership in Minneapolis. These tips are easy and only require regular cleaning supplies you can find around your home.
---
Stop by Luther Brookdale Mazda and test drive a new CX-5 for sale in Minneapolis. Click here for directions to our dealership.
Newspaper
Use newspaper instead of paper towels to clean your windows and windshield. The newspaper will leave the glass clean and streak-free.
Coffee Filter
Dust off your center console with a coffee filter. Add some vegetable oil to polish and condition the plastic.
Baking Soda
Sprinkle baking soda on the carpet of your vehicle before you vacuum. The baking soda will help clean and freshen the carpet.
Dryer sheet
Got bugs? Use a dryer sheet and some warm water to clean off the bugs on your vehicle's front fascia.
Now that your vehicle is all clean, here are a few tips on how to keep it clean and organized.
Use some sort of trash collector so you have a place to put your trash.

Put silicone cupcake holders in your cup holders to help keep them clean.
How can we help?
Find certified mechanics in Minneapolis at Luther Brookdale Mazda. If you car needs some maintenance to get it back to prime condition, bring it to our service center. Click here to schedule your service appointment online.
Time for a car wash?
If the exterior of your vehicle needs cleaning, head over to a Holiday Stationstore® and use our Luther Advantage card. Get "The Works" car wash for only $5 for 3 years when you buy your vehicle at a Luther Automotive dealership.
---
Luther Brookdale Mazda dealership proudly serves Minneapolis, Golden Valley, Plymouth, Bloomington MN and the surrounding areas.
Browse our online inventory.
Follow us on Social Media
Facebook | Google+ | Twitter | Instagram | Pinterest