Research is the first and most important part of the car-buying process. Here are a few easy steps to help get you started.
Remember: Keep a list of questions that you can cross-off and add to as you learn more about the vehicle you are interested in.
Have fun car shopping!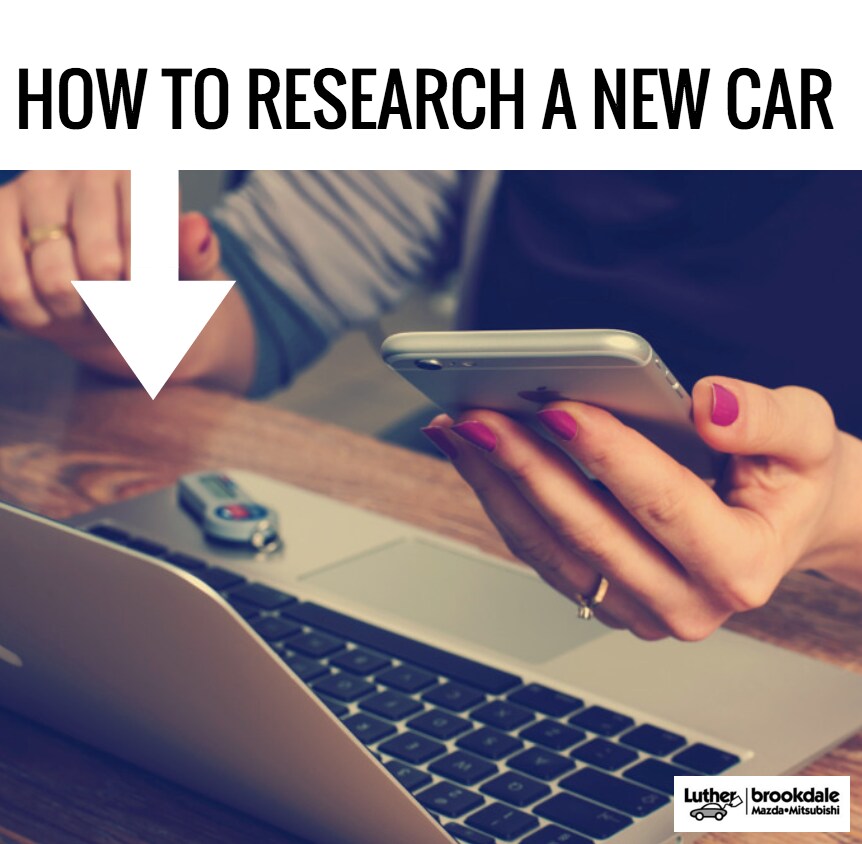 1. Visit the manufacturer site.
MazdaUSA.com has lots of information about the vehicles in their current line-up. Keep in mind: These landing pages are a little biased. The manufacturer site is still a good resource because it gives you a better idea of what and who the vehicle was designed for.
Let's use the 2016 CX-5 landing page for example.
>> First Page: "The overachiever of its class." Even though it is affordable and convenient for family, the CX-5 isn't just a regular crossover SUV. The CX-5 has sporty style and handling.
>> The 2016 CX-5 is a great SUV for driving in the city. Minnesota drivers who navigate around the Twin Cities will appreciate the style and handling the CX-5 offers on city streets.
>> The features and design on the interior of the 2016 CX-5 crossover SUV give it that "soul of sports car" feel.
>> Speaking of interior space, the Mazda CX-5 is a great choice for family. It has safety features, high safety ratings and front crash prevention. See the full commercial here.
2. Check out reviews.
We can't all be experts. It's a good idea to consult trusted sources to see what they are saying about the vehicle you are interested in. Here are a few of our recommendations.
Don't forget to check for safety ratings.
Check the Insurance Institute for Highway Safety website for crashworthiness ratings.

The National Highway Traffic Safety Administration also gives safety ratings. Use this site to look up the ratings for your vehicle.
3. Visit the dealership.
Now you know more about the vehicle you are interested in, it's time to take a test drive and talk to an expert.
Bring a list of questions so you don't forget to ask anything.

Take your time during the test drive. Listen to the engine, check out the features and more.
Schedule a test drive at Luther Brookdale Mazda.
Our team works hard to make sure your car-buying process is easy and stress-free.
---
Luther Brookdale Mazda proudly serves Minnetonka, Richfield, Edina, St. Louis Park, Brooklyn Center, Brooklyn Park, Mounds View, Anoka, Crystal, Columbia Heights, Rogers, Elk River, Corcoran, Osseo, Coon Rapids, Hopkins, Wayzata, Maple Grove and the surrounding areas.
Browse our online inventory.