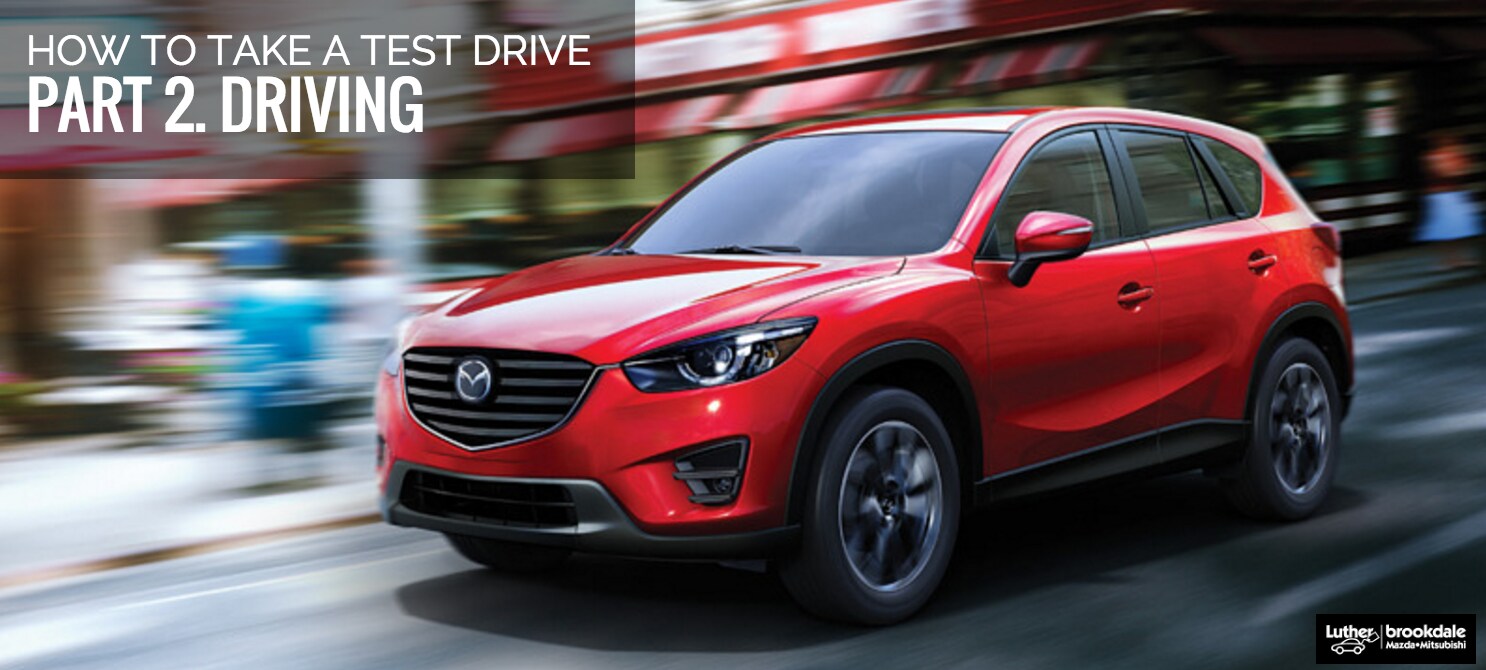 Ready to take a test drive? You've done your research and tested out the features. It's time to hit the road.
Stop by Luther Brookdale Mazda and test drive a new 2016 Mazda CX-5 near Minnetonka, MN. >> Click here for directions.
Blog: How To Take a Test Drive | Part 1. Features
1. Check the gears out. If the vehicle you are test driving has a manual transmission, test out all the gears. Working your way to the top gear and then back down again.
2. Bring someone with. Consider taking a helpful friend or family member along during your drive. Sometimes it's nice to have a second opinion.
3. Bring your list. Remember that list you made when you were doing research? Bring it with you. This will help you to not forget to ask any important questions. You can also refer to it when you are testing out your most important features.
Blog: How to Research a New Car
4. Test the brakes. Come to a complete stop several times during your test drive to see how well the brakes work.
5. Check out driving features. Check out the turn signals and cruise control if available.
6. Listen. You already tested the radio before you left. Keep the volume low or off so you can hear what the vehicle sounds like when you are driving.

7. Get comfortable. Take your time adjusting the driver's seat and see how comfortable you are during your drive.
Test Driving The 2016 Mazda CX-5
Find highlight features on the manufacturer website, our blog or research page. See if they live up to your expectations.
Smart Brake Support and Smart City Brake Support: We would love to show you a demonstration of Mazda's Smart Brake Support and Smart City Brake Support. Check out our video >>
Both Brake Support features are available on select 2016 CX-5 models to help minimize or possibly prevent frontal collisions. Smart Brake Support is active when driving at speeds over about 10 MPH. Smart City Brake Support is active when driving between about 2 and 18 MPH.
What Mazda features are you excited to test out?
---
Luther Brookdale Mazda dealership proudly serves Plymouth, Minneapolis, Golden Valley, Bloomington, Rogers, Brooklyn Park, Brooklyn Center and the surrounding Minnesota areas. >>
Click here
for directions.